HANDMADE IN SLOVENIA
LIGHTNESS
+ COMFORT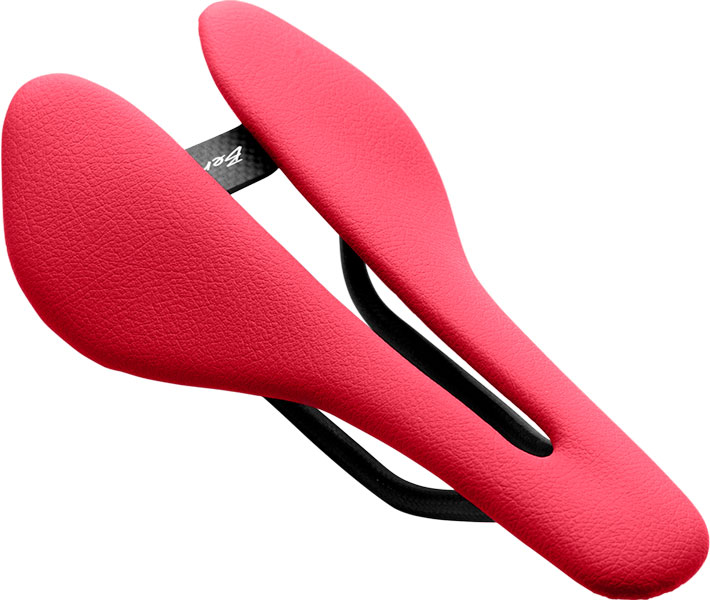 + PERFORMANCE
SUBSCRIBE TO OUR NEWSLETTER
Subscribe & receive 15% off coupon code for all Berk saddles and accessories.
EUROBIKE FRANKFURT
From 21th till 25th June you can find us at Eurobike Fair in Frankfurt. All orders placed till 20th June will be shipped after 26th June.
Coupon code EUROBIKE for 20% discount is valid till 25th June 2023.
Thank you for understanding.
ABOUT US
Berk-Vehovar Composites
Where lightness meets comfort
Berk-Vehovar Composites is a company that manufactures bicycle carbon parts, saddles, seatposts, integrated saddle/seatpost combinations and bicycle frames. In addition to existing cycling products, they also offer custom ultralight cycling components, which means that no material, shape or color is an obstacle for them. They are best known for the manufacture of bicycle saddles, the bulk of their production consists of custom-made seats in accordance with the highest European standards.
They are currently developing and constructing one of the lightest bicycle frames in the world, and at the same time in cooperation with the Slovenian shoe company Alpina designs and develops lightweight cycling shoes. Both projects are co-financed by the Republic of Slovenia and the European Union from the European Regional Development Fund.
WHICH SADDLE FITS ME BEST?
Our saddle selector and descriptions of all saddle models are available to help you make a decision.
What is your type of bike riding?
Short saddles are suitable for riders who prefer to sit on one specific position and don't change the position on the saddle during the ride.
If you prefer longer rides where you often slightly change the position then we recommend you to use the long/classic option.
USER EXPERIENCE
We are truly grateful and happy for every response from our partners and users.
The first time I tried the Berk Dila saddle, I felt phenomenal. The saddle gives me excellent comfort and support of the saddle, I enjoy every second I spend on it. On top of that, it's super light and it can also be personalized.
Mitja
Slovenia
Berk saddle is the best saddle ever! I've used many other brand saddles, but they don'tcompare to Berk! It's just so comfortable!
Edwin
Singapore
The "Dila" saddle is so good that it exceeded my expectations. Now I can ride like a pro too. Well, maybe not as fast, but certainly as comfortable. From now on: Berk 4 Ever!
Marko
Slovenia
I have chosen the Berk Lupina grey padded saddle because there is no other manufacturer on the market that would produce it in this quality with such a wide range of colors. In addition its light weight and aesthetic appearance, this saddle has a good anatomical design.
Mincér
Hungary
Lightweight and comfortable, my quest for the perfect saddle ended 2018 with the Lupina.
Tobias
Japan
Perfect seat for me. The biggest problem is that I can no longer use anything other than Berk's.
Petra
Slovenia
GET IN TOUCH WITH US
Contact us for advice, question, seat testing or just to say hello.